There are lots of books I haven't been able to put down, though I enjoyed some more than others. Generally speaking, I had a difficult time putting down my absolute favorite books. You know the ones--The Darkest Minds, the LUX series (and pretty much everything else by JLA), Fire & Flood (and pretty much everything else by Victoria Scott, Scarlett Dawn's Forever Evermore books...stuff like that.
Rainbow Rowell is another author whose books practically glue themselves to my hands once I start them. And since I'm currently reading Landline, I'm thinking about Rainbow's books that I've read so far--and Levi. LOTS AND LOTS OF LEVI.
So for this giveaway, I'm spreading the Levi love by giving away a copy of Fangirl!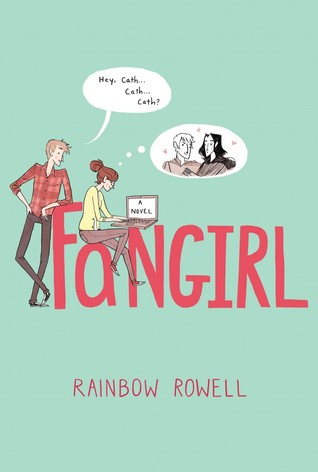 I know I've given Fangirl away before. I know. Really. I KNOW. But I just can't help myself. When you love a book as much as I adore this book, you can't help but feel the urge to have as many people as possible read it so they can--hopefully--feel your happiness. I want people to read this book so bad. Everyone needs to read it. EVERYONE.
But I do not have the means to ensure that will happen, so instead I have to try little by little.
Like right now.
- One winner will be randomly selected to receive a copy of Fangirl!
- This giveaway is US only
- My giveaway policy applies, so please make sure you've given it a glance
- Fill out the Rafflecopter below for a chance to win!
Now hop on, lovelies! :)