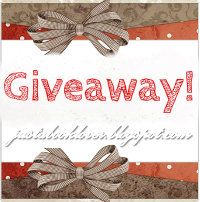 So. Here we are again. At the beginning of ANOTHER follower giveaway. Because, um...well...you guys are AWESOME. The last time I had one of these, I only had 55 followers. 55. Now I have 317. This is a big deal. So I am celebrating via giveaway! I'm calling it my 300 follower giveaway, because...well, close enough, right?
What am I giving away, you ask?
Good question! I've given a lot of thought to what I should give away. A book, obviously. Because, DUH, this is a book blog. But what book? I thought of a whole bunch of books I love--Obsidian, Onyx, Under the Never Sky, etc--but I find it insanely hard to EVER just pick a book.
So. I asked my friend Benji from
The Non Reluctant Reader
(and if you haven't been to his blog, you should head over there right after you finish here, just saying), and he said I should giveaway a preorder of
The Evolution of Mara Dyer
by Michelle Hodkin.
And that's what I'm going to do.
BUT.
Yes, there is a "but."
BUT, if you are one of THOSE people who have not read the first book to this, The Unbecoming of Mara Dyer, you can win that instead. Because I believe in being fair. Yeah.
The deets:
-Since we're celebrating followers, you must be a follower to enter
-This giveaway will run until 10/22/12, the day before The Evolution of Mara Dyer is released
-This giveaway is INTERNATIONAL, because I do have international followers, and they're awesome
-Be sure to check out my
giveaway policy
for more rules for my giveaways, just to be sure you aren't breaking any
-Fill out the Rafflecopter form to enter!
Thank you guys so much! Y'all are legit amazing.
♥Jessica(: