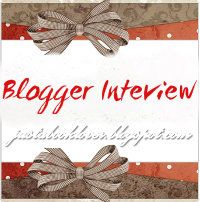 Hey, everybody! So I have this wonderful thing called SCHOOL taking up a bunch of my time. And as much as I adore blogging, I need to give school it's fair amount of time, too. So I'm not going to cut back on blogging or anything, because I am very aware of the fact that I JUST got back from an almost-all-summer-long break, but for now I'll try to cut down a little on reviews. A little less time reading, and a little more time studying, eh? So to fill the free slots that may come up, I'm going to start doing some dicsussion and interview posts and stuff.
And this is the first one!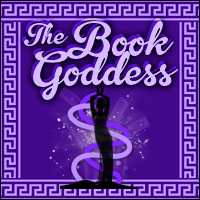 Jana is one of my closest blogger friends and has one of my top favorite blogs. I also tend to refer to her as my Lux-loving friend, for reasons that are obvious once you know her. I am so incredibly excited to have her by my blog today!
1. Hey, Jana! Thank you so much for stopping by the blog today. Can you start by telling us a little about you blog?
Hi Jessica! The Book Goddess is a book blog where I mainly feature and review Young Adult and New Adult books. I've only started blogging on January 1st, 2012, so I'm still pretty new at this and have so much stuff to learn! :) I pretty much review any book within YA/NA, but it has to have strong romantic elements for me to not put it down. I ALSO NEED A BAD BOY, PLEASE. My books and life won't be complete without 'em.
2. Your blog is amazing and everyone should check it out. Just saying. So, what was your favorite review you've ever written and why? Least favorite?
That's easy. Onyx all the way. It's my favourite review, but also the hardest to review. I was literally shaking writing it. I got the e-arc just before I went to bed, read until like 45% or something, then woke up at 5am (on a Saturday!!) to finish it. I couldn't stop thinking about it. Straight after that, I wanted to post my review asap but I had no idea what to write. What to say. I had like no words to describe how much I loved it so it took me freaking AGES to write that review. It's super long, too.
The least favourite review: Oh, that's hard. Probably all the reviews from when I first started blogging? I never read them now 'cause I CRINGE. So bad.
3. I am the same way! So much facepalming! And Onyx was a difficult review to articulate words for, so much awesomeness... Now, tell us about your favorite author?
I think everyone know that my favourite author is Jennifer L. Armentrout. I stalk her every day. Haha. Kidding. Well, sort of. Anyway, how can she NOT be my favourite author? I obsess all over her books and fall in love with all of her guy characters. I'm gonna stop now before I begin explaining and boring you with reasons as to why I love her and her books. It'll take us foreverrrrr :P
4. I agree, how can she NOT be a favorite? I love her, as well. Then again, who doesn't? ;) So, who's your favorite book character?
THIS IS SUCH A HARD QUESTION. OMG. I don't even know. I've got SO many. Most of them are guys though. You can have a look at my FAVES page on the blog for my favourite characters, book boyfriends and fave couples!
5. I've been to your faves page, and just let me say this--your faves are the absolute best! So, if you could mix two book characters together to make one big story, who would you choose and why?
Hehe. I'd love to have Daemon Black and Jace Wayland/whateverhisname in one big story. Two super hot guys with massive egos in one room together? YES PLEASE. Oh, and they can fight over me.
6. I LOVE the fighting over you idea! And Daemon Black...he's just a character we want to see everywhere. But back to the interview, how does blogging mesh with our everyday life? (How do you manage mixing blogging and other stuff?)
I'm only 16 so I still have school (or sixth form as we call it here!) and obviously that gets so busy and everything but right now I'm managing it quite well. Blogging is also something I very much enjoy doing so I don't see it as a chore; I have a lot of fun with it. I also schedule nearly all my posts for the following week the weekend before so I can just concentrate on my studies and whatnot during the weekdays. And I made my own blog calendar - which helps me out a LOT. I find that I forget everything so easily, so having a calendar helps keep me organized, and so I can decide if the blog have too many features and not so many reviews, or vice versa. I really recommend that. I also take short breaks from blogging every now and then, usually when I'm having a lot of exams or just having a more stressy life.
7. I should get a calendar! Goodness, that's a good idea. So, have you made any friends through blogging? Who are some, and tell us about their blogs!
OMG. I never would have thought that I'd meet such amazing people through blogging. Seriously, sometimes I wish my blogger friends go to my school. Better than backstabbing bitches any day, if ya ask me. Obviously, you Jessica, are one of them. You make my day with all your emails and messages to me! Then Kay from K-Books is the most awesome and helpful blogging friend I know. I don't even know what to do without her.
8. Jana, you're so sweet! Now, last question before we get to favorites and what not--Which YA books are you most looking forward to reading next year? (This question was actually Jana's idea. It's such a great question I HAD to add it, but she deserves all the credit.)
The Collector by Victoria Scott. God knows I've been excited for this book for ages now and if I don't get Dante soon enough I'll die. And can we not forget Obsession by Jennifer L. Armentrout? An ARUM and a human?? And it's for adults = need this right now! :D
The Collector! I am drooling over that one currently, myself. And YES. Obsession just looks...YES. All right, now I'm going to do some favorites and stuff. Just some short answers because these are always fun!
Color:
Purple.
Book cover:
OPAL OPAL OPAL. Why? It's got Daemon. No, seriously it's got a hot sexy alien called Daemon. What more could we all ask for? But anyway, I just love the colour scheme, the poses and how Daemon and Kat are all cuddling up and ready to go at it. The super scary Arum (which I didn't even notice at first until someone tweeted it) was just the perfect touch.
Song:
Right now it's DNA by Little Mix. Don't you think this is the perfect song for Daemon??
Season:
Summer because I LOVE going to the beach. Such a great excuse to drool at shirtless guys, right?
Book quote:
"My lips change lives, baby." - from none other than Daemon Black. (teaser from Opal) and "You'll become the center of someone's world one day. And he'll be the luckiest son of a bitch on this earth." - Aiden from Pure (Covenant #2)
Book series:
Too many. But I'll keep it short so: Vampire Academy by Richelle Mead, Lux by Jennifer L. Armentrout, Covenant by Jennifer L. Armentrout, Perfect Chemistry by Simone Elkeles, and so much more.
Did I or did I not tell you that you have some great favorite things? *sigh* Now just some this or thats! And by "this or thats" I sometimes mean Teams. Because I LOVE Teams.
Edward or Jacob?
Edward all the way.
Peeta or Gale?
Peeta.
Covenant or Lux?
(this one may not be choosable, just let me know):
Lux Lux Lux. I wasn't that blown away by Covenant until the 3rd book, Deity. I loved Lux from the very first book, Obsidian.
Dimitri or Adrian?
OMG such a hard question!! It really depends. During VA series, I was all Dimitri all the way. But right now, Adrian's my boy.
Hardcopy or ecopy?
Hardcopy though I do love my kindle and cuddle it from time to time.
Paperback or hardcover?
Hardcover.
I agree with every single one of those this or thats. Every. Single. One.
All right, that's it for the interview. Jana is a seriously awesome person, and if you've never stopped by her blog, you SERIOUSLY should. Like, now. All you have to do is click HERE. She also has a really cool giveaway going on right now where you can enter to win either a preorder or OPAL by Jennifer L. Armentrout or a preorder of DEITY by Jennifer L. Armentrout.