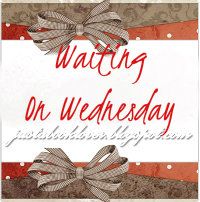 Waiting On Wednesday is a weekly meme hosted by Jill at
Breaking the Spine
where we tell y'all about the books we cannot wait to get our hands on!
Things I Can't Forget by Miranda Kenneally
Expected Publication: March 1, 2013
Publisher: Sourcebooks Fire
Description from Goodreads:
Companion to Catching Jordan and Stealing Parker.

Kate has always been the good girl. Too good, according to some people at school—although they have no idea the guilty secret she carries. But this summer, everything is different…

This summer she's a counselor at Cumberland Creek summer camp, and she wants to put the past behind her. This summer Matt is back as a counselor too. He's the first guy she ever kissed, and he's gone from a geeky songwriter who loved The Hardy Boys to a buff lifeguard who loves to flirt…with her.

Kate used to think the world was black and white, right and wrong. Turns out, life isn't that easy…

Read an excerpt here.
Why I seriously CANNOT wait for this book: I adore Miranda Kenneally. Seriously, I do. Both of her books so far have been amazing and I am so excited to read her next book. Plus, she said that Matt, the guy in this one, is hotter than both Sam AND Will. If that's even possible. Alas, she said it is so, so I shall be the judge of this. AND I CAN'T WAIT FOR THIS.
What are you waiting on? Anything epic?
♥Jessica(: