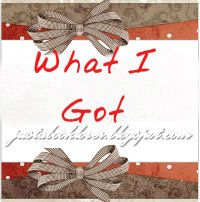 What I Got is a weekly meme hosted by Monica over at
Cover Analysis :)
where we tell y'all about the wonderful brag-worthy bookish things we got this week!
NET GALLEY:
I've only ever reviewed a book from Net Galley for a blog tour, but when I saw this...my finger slipped. ;)
I repeat: my finger slipped. This book just looks so good!
GIFTED:
Carmen DeSousa is amazing. That is all. Oh, and she writes GREAT books.
WON:
Yes. I already own this book. But this one is SIGNED. Plus, having double means I can give the extra away sometime... And this book is fantastic. In case you wanted to know.
Now, this one I have NOT read, but I am completely excited to. I legit love Miranda Kenneally. This one is signed, too! THANK YOU, MIRANDA! I won both of her books in a Twitter giveaway, because I have the kind of memory that doesn't forget pervs within awesome books. Yeah.
So, what did YOU get this week? I love to see these things--leave links in the comments!!
♥Jessica(: