Before we get to the teasing, I have to do this first . . .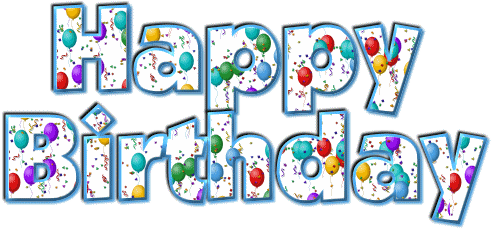 Happy Birthday, Ashley!!!!!!!!!!!!!!!!!!!!!!!!!!!!!!!!!!!
Today is one of my bestest friends 16th birthday!!!!
So I MUST wish her a very, VERY happy birthday!
I TOLD you there was something here, dearry pie!
Okay, NOW for the teaser. . .
Do you want to participate
in Teaser Tuesdays? It's simple and hosted by MizB from
Should Be Reading
. All you have to do is:
-Grab your current read
-Open to a random page
-Share two (2) "teaser" sentences from somewhere on that page
-BE CAREFUL NOT T INCLUDE SPOILERS! (make sure that what you share doesn't give too much away! You don't want to ruin the book for others!)
-Share the title & author, too, so that the other TT participants can add the book to their TBR
Lists
if they like your teasers!
I'm actually doing a teaser this week! This week it'll be from my first read of the summer! Ah, I always feel so free when I don't have to wake up at the butt crack of dawn to go pretend to learn all day. :) So, here's my teaser!
The Probability of Miracles by Wendy Wunder
"It was harder to steal when you could imagine from whom you were stealing. It wasn't that hard, though, because she was just about to slip an irresistible lobster claw-shaped oven mitt into her biker bag, whne she heard someone yell, 'Somoa!' from out on the sidewalk.
" ~pg. 168,
The Probability of Miracles
, Wedny Wunder
And that's my teaser, y'all! Leave links to your teasers if you'd like, and I'll check 'em out!
Have a wonderful Tuesday, Friends!
♥Jessica(: