Hello, Friends! So, after eating some super yummy cake, reading more of
Hades
by Alexandra Adornetto, and sleeping for a SUPER LONG TIME, I'm back! As we all know, Easter is on Sunday! You probably think I'm a little old for this, but my mom still makes my little brother and I Easter baskets. Actually, she sometimes still makes my older brothers Easter baskets, too. It pretty much depends on the situation. But the point is that my mom is going to make me an Easter basket. Usually it gets stuffed with candy, including those HUGE milk chocolate bunnies. This year, though, I have opted not to get any of those huge bunnies because, honestly, I'm not too fond of them. So, I asked my mom if I could get a BOOK in the bunnies' place. And she agreed (last I checked, anyway. . .) that I could get ONE book for Easter. Which means I need to pick a book.
BUT, here's the thing about me: I. LOVE. SURPRISES. I really do. The sad thing is that it's not easy to surprise me. I usually suspect something before whatever the surprise was happens. I'm not saying it's impossible to surprise me, just that it's not easy. I'm a very observant person a good deal of the time. Anyways, since I love surprises, I decided to give my mom a LIST of a few books that she could choose one from. I know that's not a total surprise, but it's sort of like making a Christmas list - you put on there what you WANT to get and hope the gift-giver sticks to it. As in, I talk to my mom a lot about the books I love and the books I want, so there is a small possibility that she'll go off the list and surprise me. Nonetheless, I shall share with you my list: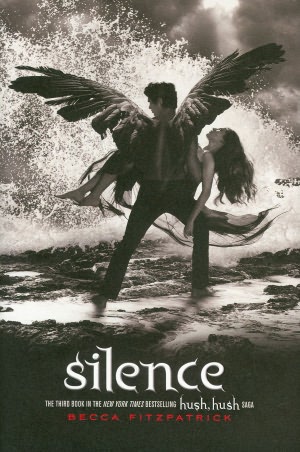 SILENCE
♥ by Becca Fitzpatrick. I have wanted this books for a while. I've read the first two books (even own the second one), loved them, and am a firm TEAM PATCH advocate. Yet, I am in serious need of reading this book. So, onto the list it goes.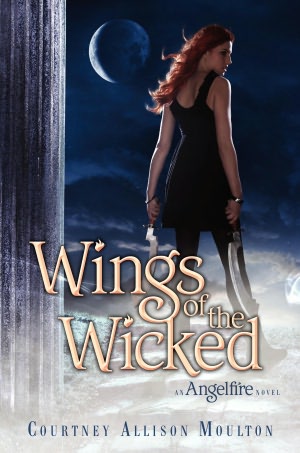 WINGS OF THE WICKED
♥ by Courtney Allison Moulton. I borrowed the first book of this series (
Angelfire
) from my library a while ago and need to read this book. The first one was awesome, so I look forward to reading this one so much - if I ever get my hands on it, that is.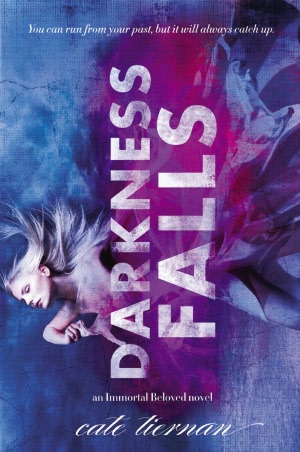 DARKNESS FALLS
by Cate Tiernan. Again, I read the first book in this series (
Immortal Beloved
) through the library and now really want to read this sequel. Plus, such a pretty cover, right? :)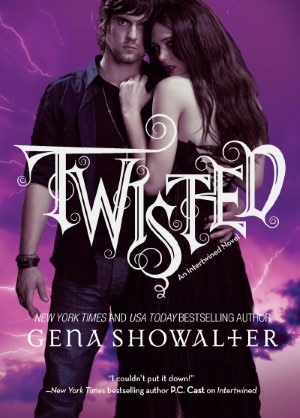 TWISTED
by Gena Showalter. I actually reluctantly read the first book in this series. It was back when I was babysitting about two years ago and spent ALL of my money on books, always. I couldn't pick when book to get and decided that I GUESS I should get
Intertwined
since there didn't seem to be anything better to choose from Borders. (I was way more picky than I am now about what I read back then.) But then I read it, loved it, and the second book,
Unraveled
, ended up on my Christmas list a year later. I got it, and now I need to read this one, the third!
THE SAVAGE GRACE
by Bree Despain. I don't even need to explain this one, because the explanation is right here on my blog! Check out my reviews of
The Dark Divine
and
The Lost Saint
and you will most certainly understand why I want to read the third book in this trilogy.
For the record, this list WOULD have contained six books, but I got
Hallowed
by Cynthia Hand a few days ago from Barnes and Noble, so it did not need to be added to thr list anymore, obviously. :)
Oh, and these are not, by any means, the only books I want. I just picked a few that I thought I had a chance of getting. Another thing, I (partly) chose these books for the list based off of what I thought my mom would be able to find if she went book shopping. As in, books she might be able to find at Walmart or easily at Barnes and Noble based on my last recent trip there. If I thought there was only a slim chance of the book being found, I decided not to put it on the list.
All right, so I shall bid you all good day since I haven't even eaten breakfast, or I guess it might be lunch now. . .? A late lunch, maybe? Either way, I need to eat. Thank you all for readint his post! Remember to check out my other posts & reviews, and FOLLOW!
Thank you all so much, Friends!
♥Jessica(: