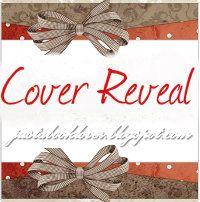 Today, I get to be one of the awesome bloggers revealing the cover for Dracian Legacy by Priya Kanaparti. I am immensely excited about this. Why, you ask? Weeeell, this author is one of the super cool ones I talk to on a regular basis. She's super cool. Plus, Dracian Legacy? Is a book I've been DYYYYIIIIINGGG for since the second I got the email about this book. The cover reveal puts us one step closer!
So...let's reveal, shall we?
Dracian Legacy by Priya Kanaparti
Ren and Axel are caught between two powerful magical races: one destined to end the bloodshed, the other out for vengeance.
Seventeen-year-old Ren Pernell is prophesied to end the war between the Dracians and the Telalians. So when a Dracian, Axel Knight, is sent to find and bring back the prophesied one before she turns eighteen and Telalians discover of her existence, unexpected sparks start to fly between the two. Once Ren finds the truth behind Axel's arrival, she wants everything to do with him and nothing to do with his mission.
Things prove to be difficult as Ren's life is constantly threatened by forces that are beyond her control, including the leader of the Telalians. With the clock ticking and Ren's life in jeopardy, it is no longer just a mission for Axel. It becomes a personal endeavor to save the only one he's ever loved. In a heart racing ending, they must find a way to evade the preordained war that won't also end Ren's life.
All right. Let's be honest for a second here. Is that cover gorgeous or is that cover GORGEOUS?!?!! And that blurb...can I have the book now, please? PLEASE?
Okay, now I'm going to info-dump you guys. Why? Because I can. And because I have zero tact right now. I'm tired, my good people. I apologize. Midterms are almost over. Then I'll be back to my wonderful self that sleeps all the time so she can be not-tired when she attempts to blog.
About Priya
Priya Kanaparti was born in India, grew up in Detroit, and is now living in Boise, ID. She attended Wayne State University for her undergrad degree in Bachelor of Science in Biology, and University of Phoenix for her Masters in Business Administration. Priya works as a project manager in software field during the day and lives in the world of her characters during the nights and weekends. She had found the love for reading and writing early this year, when she stayed home with her year old and needed something to occupy those 'downtime' hours.
She loves playing tennis on a good summer day and chess during the cold winters, but reading and writing has become a year round hobby.
She lives in Boise with her husband, son and a Yorkie.
Dracian Legacy
is her debut novel.
Contact information:
Twitter:
https://twitter.com/pkanaparti
Facebook:
https://www.facebook.com/authorpriyakanaparti
Goodreads Author Page:
http://www.goodreads.com/author/show/6526707.Priya_Kanaparti
Goodreads Dracian Legacy:
http://www.goodreads.com/book/show/16007175-dracian-legacy
Google+:
https://plus.google.com/u/0/103131167289314491102
Pinterest:
http://pinterest.com/pkanaparti/
Release Date
: February 14th, 2013
Blog Tour Dates:
February 12th, 2013 through March 15th, 2013

Availability:
E-book and print format through self-publish

Count Word
: 85,000
This giveaway is so amazing. It's so amazing, even I'm entering. Wanna know the prizes?
this giveaway will have 5 winners:
2 winners will receive e-book of Dracian Legacy
1 winner will receive 2 e-books of winner's choice to Shelly Crane's Significance Series
1 winner will receive 2 e-books of winner's choice to Jennifer Armentrout's Covenant Series
1 winner will receive swag from Shelly Crane
Yeah. You want? Because I KNOW I do!
Okay, so this giveaway is international, except for the swag. That part's not international. Still...I want to read the Significance books!
Fill out the Rafflecopter below to enter!
**This giveaway isn't sponsored by me. Just so you know.**
a Rafflecopter giveaway
What did you think of the cover? Do YOU think this book's going to be as great as I think it's going to be?
♥Jessica(: