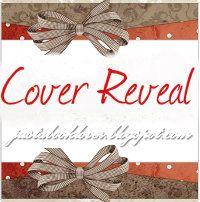 I get to take part in another Entagled cover reveal! I love being included in these things.
Today, I have the cover for...
Hover (The Taking #2) by Melissa West!
Expected Publication: Augist 6, 2013
Ready for the cover, children? (You may or may not be a child, I just like to say the word child...)
OKAY!
Here it is!
Um, yeah. I AM SERIOUSLY LOVING THIS COVER. "Will you fall?" Those words...
The official blurb for will be revealed closer to Hover's release date in August!
If you want to be in on that, you should keep an eye on
Melissa's blog
!! As always, goodness knows I will.
Now that we've seen the wonderful cover for Hover, I can tell y'all about the GIVEAWAY!
This giveaway is not run by me, but you can certainly enter through the Rafflecopter below.
**Since this is not one of MY giveaways, my giveaway policy does not apply. I am in no way responsible for the winnings and whatnot.**
Melissa West:
Melissa lives in a tiny suburb of Atlanta, GA with her husband and daughter. She pretends to like yoga, actually likes shoes, and could not live without coffee. Her writing heroes include greats like Jane Austen and Madeleine L'Engle.

She holds a B.A. in Communication Studies and an M.S. in Graphic Communication, both from Clemson University. Yeah, her blood runs orange.
♥Jessica(: