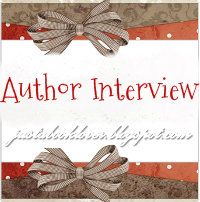 Today, I'm lucky enough to be interviewing the author of The Collector (aka the book I've been obsessing over and practically owns my left sidebar),
1. Let's get right to the chase, because I honestly cannot help myself--Dante. How in the world did you come up with such an amazingly amazing character?
VS-Oh, honey, I didn't come up with him. I just ran into him. Dante is flesh and blood. I'm just telling his story in first person because I think people will want to read it. But D-Dub? He's as real as they come. ;)
2. Okay, now a little less to the chase, since there is never any rhyme or reason to pretty much anything I do--What was it like writing Dante's story?
VS-It was fantastic. I love getting to "be" Dante. His confidence and swagger is infectious.
3. I am personally a huge fan of bloggers, for obvious reasons. What has your experience with bloggers been like? Any particular ones you just want to hug?
VS-OMFG, I LOVE bloggers. They are the backbone of the publishing industry. Here's the thing, there are so many other activities people can be doing today: watching TV, surfing the web, texting, sharing videos, playing video games. But bloggers keep books relevant. They keep them HOT. Thank sweet Jesus for bloggers. Seriously. Oh, and I want to hug them all. Every single last one of them.
*squee!* I love authors who love bloggers. It gives me a warm tingly feeling inside.
4. So you read and you write, we all know this, but what else do you do? What kind of fun stuff (or not-fun stuff) occupies you time?
VS-Aww, what a nice question. I dig hanging out with my friends, interior design, gardening, watching indie films, and trying new hole-in-the-wall restaurants.
5. Okay, now let's go back to Dante--remember, I can't help myself. I'm no responsible for my actions when Dante is involved. Dante. What is something about Dante that you think we should know?
VS- I'd say that although Dante is amazingly confident, he has a few demons of his own (no pun intended...since he's a demon himself...get it?). As you read the book, you'll learn about some of his flaws and insecurities, and how he truly needs someone to free him of his one-dimensional thinking.
I, for one, cannot wait to learn EVERYTHING about this hot book boy.
6. You're an author (man, I'm amazing at stating the obvious today). I'm sure you have some author friends. Can you tell us about some of them? I bet they're awesome.
VS-There's so many great author peeps I've been privileged to know. I'll name a few: Mary Lindsay, Lindsay Cummings, Trisha Wolfe, Julie Murphy. I'll stop there and take the wrath that will surely come for not mentioning everyone. *Waves! Love you guys*
Oooo! I like that list of authors!
7. List your top five favorite bands/musicians/people that make music, please.
VS-I'm a hard rock girl, which they don't do much of anymore, so a lot of these are throw back: Rob Zombie, Korn, Deftones, Tool, and Powerman 5000.
8. And now your top five favorite books. Please. :)
VS-F
un! I'll say THE GIRL OF FIRE AND THORNS, HARRY POTTER, UNDER THE NEVER SKY, BETWEEN SHADES OF GRAY, and THIS IS NOT A TEST.
I adore UNDER THE NEVER SKY!! And Victoria Rossi is so friendly!
9. Okay, last question: what can you tell us about THE COLLECTOR that will get us seriously pumped about its release in March (which, ha, fun fact! is one month after my birthday. Just FYI. Hehe)?
VS-Ooh, that's hard. I'll say this: it's not your typical paranormal romance. The girl is NOT perfect, far from it, and I really wanted it that way. I didn't want to write another romance where both characters are STUNNING. We'll see what people think about this. :)
Awwww, I'm already incredibly excited to meet these characters! Especially Dante. Because he is mine. That is all. ;)
All right, just a few quick favorites:
Book Cover:
FALLEN by Lauren Kate
Song:
My December by Linkin Park
Sports Team:
Dallas Cowboys
And that's it for the interview. Thank you so much to Victoria Scott for taking the time to answer my questions! Love that girl so much.
ABOUT THE AUTHOR:
I'm a YA writer with a die-hard affection for dark and humorous books. My work is represented by the fabulous Laurie McLean of Larsen-Pomada literary agency. I have a master's degree in marketing, and am a member of the Writers' League of Texas and Teen Shiver.
My first YA book, THE COLLECTOR, will be published by Entangled Teen in March 2013. It is the first book in a trilogy. My second YA series will begin with THE BRIMSTONE BLEED and is being published by Scholastic in spring 2014.
I currently live in Dallas with my husband, Ryan.

♥Jessica(: