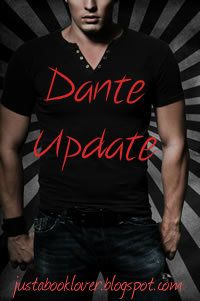 Just a few little updates on our two favorite book boys, yes?
Dante:
I'll start with Dante. I just have a couple of things to say real quick, and then I'll let you know how Houston's doing ;)
1. Have you added The Collector on Goodreads yet? Because the ever amazing Victoria Scott told us V Mafia members that if the book reaches:
-4,000 adds on Goodreads by December 31, 2012, all the family members get an exclusive excerpt. WHICH WE CAN POST ON OUR SITES. As in, I will post an excerpt for y'all.
-4,500 adds on Goodreads by December 31, 2012, an exclusive trailer (approved from Dante himself, hehe) will be given to all family members to watch, and share. Which means, I'll show y'all that, too. Seriously, I like to share things. I'm nice like that.
The moral of this is that you should ADD THE COLLECTOR ON GOODREADS.
Thanks! ;)
2. Victoria got some really cool THE COLLECTOR buttons! See?
Aren't they so flippin' awesome? I think they're great! Do you want some? I mean, I know I want some. You're probably wondering how you can score some of these sweet little declarations of awesomeness. Weeeell, Victoria Scott is having a giveaway! Click
HERE
to go to her blog and enter! Other than this, I haven't heard of any other way to get these buttons. Trust me, if there was a way, I'd be all over it. So go enter!
3. I wasn't planning on having three, but I JUST made a new fan art for THE COLLECTOR, so...here it is!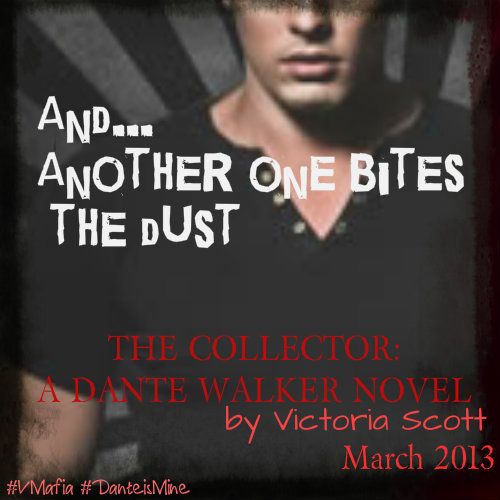 Yeah. I know. Hehe.
Now, MOVING ON...
And by "Daemon" I of course mean the Daemon Invasion! Which brings us to VOTING FOR HOUSTON.
Yes, I say we should all VOTE FOR HOUSTON.
From what I'm hearing, this is turning out to be a big battle between L.A. and Houston. But all the cool people are voting Houston. So...yeah. ;) Hehe. And because this video is so completely AWESOME, I'm going to share it with you. Stacey made it...and it is so funny!

Couldn't have said it better myself.
Remember, folks: If Houston wins, the nation wins.
#VOTEHOUSTON
Click
HERE
to be a great person and vote (for Houston).
♥Jessica(:
P.S. Remember that there are A BUNCH of Texas bloggers offering giveaways if Houston wins. This bunch of bloggers DOES include me. It'll be my biggest giveaway ever, and it will be international. But only if Houston wins. And no, I'm not even sure what I'll be giving away, exactly. Probably a super cool box of books, signed books, swag, and signed swag. But we'll see! #VOTEHOUSTON, friends! That is all.