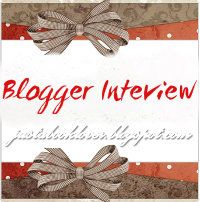 Jusin's Book Blog is one of those that I check on a very regular basis, so I'm seriously glad he took the time to answer some questions!
1. Let's start off with hearing a little about your blog. Tell us about it!
Well, there really isn't to much to tell. I am a Young Adult book blogger although I do review Middle Grade and Adult books from time to time. I've had the blog for a little over a year and already it has went through a lot of changes. My current design, and one I plan to keep on the blog as long as I am running it was done by my friend Evie and I couldn't be happier with it. I will admit lately I have been a little slower with posting, and while it frustrates me I have to focus on things that are more important first. But I always do a weekly blogger interview on Wednesday, and then a video post on Thursday which is for a vlogging team I am part of with some awesome bloggers. The channel name is "BookBuzzers" you should check it out. But other than that, I try my best to do two or three reviews a week. It just really depends on how much reading time I get each week.
I watch BookBuzzers. I agree--everyone should check it out!
2. What's your favorite type of post to write? A review, author/blogger interview, etc?
I would have to say Author and Blogger interviews. I love all the posts I do, but I just feel like those are so much fun. I love the community, bloggers and authors alike. So It's really fun when I get to do interviews with people and learn a little more about them and to be able to share all of that with my readers.
3. What would you say is your absolute favorite read of 2012 so far and why?
I would have to say my favorite read so far of 2012 would have to be a series. Can I cheat this answer? :P But easily my favorite of 2012 would have to be ReVamped & ReAwakened by Ada Adams. There is just so much awesome in these books, and it really restored my faith in the vampire genre. If you haven't read them, I can't recommend them enough. They are phenomenal.
4. What book are you most anticipating in 2013?
This might sound crazy, but I really haven't payed much attention to everything that is coming out in 2013. I have just been so swamped with trying to get through all the books I currently have to even try to focus on what will be coming out. I should probably get on that though, huh?
5. All right, so I stalk visit your blog often. Are there any blogs that you visit frequently?
Aw, well I really love that you enjoy visiting my blog. I like to hope that it is a place with content people will enjoy, but you never know. There are quite a few bloggers pages that I visit often, I am horrible at commenting but I do enjoy going and reading the posts. I would feel bad for leaving anyone out, because there are quite a few that I enjoy. I guess the best way to see some of my favorite blogs would be to check out the list of bloggers in the sidebar of my blog.
6. We all have blogger friends. Obviously. Are there any you are absolutely glad you have the chance to interact with?
This is another really tough question as far as making a list. I have made quite a few really amazing friends through blogging, and I am honestly very happy to know them all. There are a lot of amazing people in the community. It's such a great thing to be a part of.
7. Author friends! We all love those, too. Are there any that make you so incredibly happy you'd like to mention them right now?
You know, I honestly don't have many author friends. I have talked to a lot of authors on Twitter, etc but there are only two that I am friends with. And that would be Ada Adams and Lindsay Cummings. They are both such great people. I have quite a few friends that write (Megan, Myranda, Lena) and a few others, but from what I took from the question you meant authors that were published. I love all my author/writer friends though, it doesn't matter to me if they are a published author or just a writer. It's all about who they are as a person, and I am thankful to have them all as friends.
8. What are you currently reading, and what are your impressions of it so far?
Right now I am reading The Power of Six by Pittacus Lore. And honestly, I haven't had much time to read lately so I am a little behind. Haven't made it far enough to really make a solid statement on it yet. By the time this interview goes up the review should have been up for quite awhile. :)
9. This is a very, VERY silly question, but I honestly want to know--if you were to have a pet tiger, what would you name it and why?
Wow, I honestly don't know on this one. I laughed when I saw this question though, because there is a funny story involving a friend of mine and a tiger. I won't go into that though. I am so bad at coming up with names, is it bad that I honestly can't think of a good name? I really like the name Rajah though, it is Jasmine's tigers name in Aladdin. Still love that movie.
Favorites!
Book (if you had to name one): Just one? Hmm... The Book Thief by Markus Zusak. There are so many standalones that I would say are favorites though.
Book Cover: I honestly don't have an all time favorite cover. I adore the Barnes and Noble leather bound Classics though.
Color: Light Blue
Sports Team: St Louis Cardinals (Baseball) - LSU Tigers (College Football)
Book Series: Harry Potter
Author (if you had to name one): J.K. Rowling
Song: Currently it would probably be Some Nights by Fun.
Holiday!: Christmas.
And that's all the questions I ahev for today. May I just say that I flipped out when he said "Some Nights by Fun."? Because, ahem, I LOVE THAT SONG. Yeah.
Thank you so much to Justin for stopping by the blog!