What I Got is a weekly meme hosted by Monica over at
Cover Analysis :)
where we tell y'all about the wonderful brag-worthy bookish things we got this week!
Eve & Adam by Michael Grant & Katherine Applegate
Something Like Normal by Trish Doller
This book's going to make me cry. I can just feel it.
Wanderlove by Kirsten Hubbard
Heard this was good from bookish friends. So of course I'm going to finally give it a try.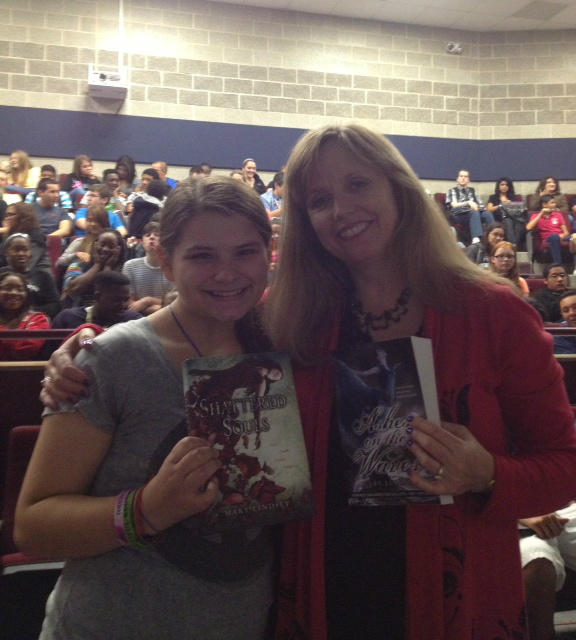 Shattered Souls by Mary Lindsey
Mary Lindsey was a cool person (along with a few other authors) at my school on Thursday. As the story goes, she was asking for me all day until I got there! Cool or what? When I finally got there third block, I got to meet her. There were hugs, smiles, and a signed book. See the book I'm holding? Now it's signed and beautifying my stack. I do not have Ahes on the Waves, though. Ha, I wish. (To be continued Wednesday...)
Thank you so much, Mary!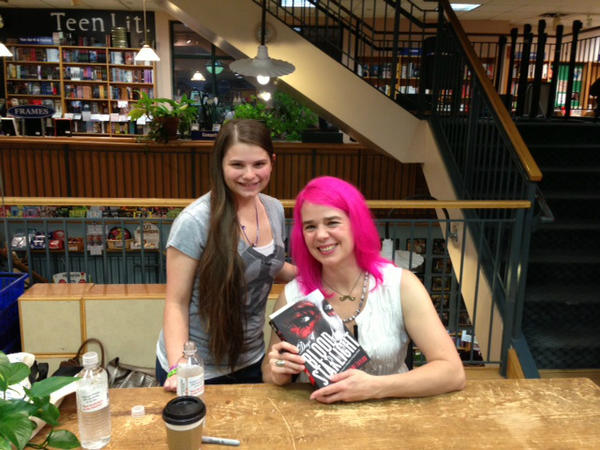 Days of Blood & Starlight by Laini Taylor
Laini was in Austin on Thursday (Thursday was an amazing day for me, as you can probably tell) and Billy & Angie were cool enough to take me to see her! Then, they bought me a copy of DoB&S. Let me tell you this--I was a mess after finishing Daughter. A. Mess. Now I have a feeling this book is going to tear me apart. There will probably be more tears. And anger. But it'll be beautiful. Laini does that.
Thank you to Billy & Angie for buying me this book!
Half-Blood by Jennifer L. Armentrout
Pure by Jennifer L. Armentrout
Deity by Jennifer L. Armentrout
A bunch of signed bookmarks, some guitar picks, and a little more swag
I won Jen's Deity trailer and Apollyon cover reveal giveaway! YEAH. I was like this:
(thanks for the gif, Perez!)
Yeah. There was a lot of fangirling. And spazzing. And now I finally--FINALLY--own the Covenant books! I have been dying to read these for so long I can't even explain. Plus, they're signed! At this exact moment, I'm reading Half-Blood, but I'm going to finish it soon and start reading Pure within the next 24 hours. I WILL be reviewing these, so...yeah. Look out for those! I'll post those fast because...um, hello? She's JLA. Why would I NOT post them ASAP? Goodness. ;)
I could go on about this all day, so I'll just stop there. What'd you get this week? Anything worth spazzing over?
♥Jessica(: