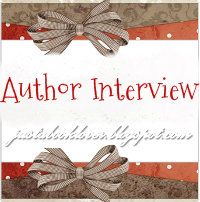 Today, I have an interview with the author of Her Game, His Rules to share with you guys!
Don't know what that is? Here's a summary:
Her Game, His Rules by Piper Shelly
She's seventeen. She's snarky. She's trouble…

It wasn't nicking an expressive watch or diamond bracelet that landed Jona Montiniere in the clutches of the police. It was just a darn sweater. After a spectacular, failed escapade, she is forced to return to a mother who spurned her. Jona is furious about the judge's decision—until she meets her mother's companion. Gorgeous, provocative, and mysterious, Julian is everything her lonely heart desires. But then he awakens her mother from the dead with a simple touch.

Hunting for the truth in a strange new home, Jona unearths broken promises and bitter secrets. Soon she realizes she'll once again lose someone she loves…unless she gives him a reason to stay. But how the hell do you keep an angel earthbound?
Now for the interview!
1. Her Game, His Rules. Briefly describe it, please?
It's the story of young Jona Montiniere, who's been dumped in an orphanage by her mother
when she was only 5 years old. At 17, and shortly before her release, she gets caught stealing
a sweater and is sentenced to six weeks of living in France with her mother and a family she's
never known of. The only plus side of this horror? Julian, the most gorgeous, most stubborn
and most mysterious guy she's ever met.
2. Where did you get the idea for Her Game, His Rules?I have a soft spot for angels, even made some very nice, very strange experiences with one
in the past. I'm about to write a blog post about him for my website. If you come there in
December, you can read more about the true inspiration for Julian. ;-)
3. What was the writing process like for this book? Anything fun to tell us about it?
Well, the process seemed endless, as I wrote the entire book twice. The first draft was too
lame, boring…way too British. LOL. One day I decided to just trash it. The second go was a
lot more fun…and successful. So many people love it from the first page. I knew then it was
the best decision I could have made.
4. Was it harder for you to create the characters or work out the plot? Which did you have
more fun with?
The characters' personalities have changed a little from the first to the second draft. But it was
the plot that troubled me more. I needed to work in details which I wanted to come back to
later in the book. Then with all the fast writing, I sometimes forgot about those details, then
had to go back and rewrite. But all in all, it was pretty easy to write the book. It only took me
ten months…which IS fast for me.
5. Characters are always super important when I'm reading a book, and for good reasons. Can
you tell us about the characters in this book?Well, I don't want to tell too much, because I think everyone should get their own picture of
them while reading. But I think it's cool to say that Jona, a feisty teenager who speaks fluent
sarcasm, meets a stubborn angel whose greatest come backs are those where he doesn't have
to say anything at all. ;-)
6. How did you come up with the names for the characters in this book?
I don't know really. Most of the time, it's very hard for me to find the perfect names. In this
book, the names were the first things that came to me. I only had to craft a story around them
afterwards.
7. I must say, that cover...heh. LOVE. What's your opinion on it?I was the one who designed it, and yes, I DO LOVE IT. I searched for hours on end for
the perfect pictures to piece together. Then I had help from a graphic artist, who shaped
everything right after my imagination. The result is perfect. I wouldn't do it any different.
8. What has your experience with bloggers been like?I've been invited to many interviews and guest blog posts recently. I'm really enjoying all this
and I find it great how many people run a reading-site, really. I always thought it's only the
authors who have a blog to be present in the net. But it seems there are actually more book-
lovers than writers out there. They do a great job for us authors to promote our books. Huge
thank you to everyone!
9. Reading! We all love it, obviously. What are some books you've read recently/are looking
forward to reading ASAP?With all the writing and editing for author friends, I don't get as much reading done as I'd
like. But I absolutely enjoyed the HUSH HUSH saga from Becca Fitzpatrick. And I love
everything vampire. Kerrelyn Sparks will release her newest book soon. Must have it!
10. Okay, last question. Because I'm dying to know: can you give us a little swoon-ish fact
about Her Game, His Rules?
A swoon-ish fact? Oh my God! There are quite a few. But I don't want to tell them all.
Instead I'd like to present you with an exclusive little excerpt, just for you.
Sunlight reflected off the wings, tinting his shape in a mist of halo that made it hard to look away. But at the same time the light blinded me. I swallowed hard against my bafflement. "Can I touch them?"
For the first time since we came out here, Julian seemed the tiniest bit uncertain. "No one has ever
touched them before."
"I promise to be extra gentle," I teased, already crawling toward him. Kneeling, I reached out. Julian's sudden tension didn't escape me, but it also couldn't make me stop. As soon as I traced the curve of his left wing, the limb twitched away. A visible shiver raked over his naked torso.
"Sensitive, are we?"
"You have no idea," he drawled on a deep rumble.
I gasped when he grabbed me around the waist and pulled me into his lap. Dipping his head, he
purred into my ear. "But I can show you a spot or two on your body which are just as sensitive." He took my earlobe into his mouth, nibbling gently.
The whisk of his tongue coaxed a surprisingly loud moan from me. He continued to nibble a path
along my jaw, and I surrendered to his embrace.
His wings flapped to the front. They closed around me, enveloping me in total protection. His
tongue trailed down my chin and neck in the most enticing way, aiming at the hollow in the base of my throat. I angled my head to give him access to that sensitive part of my skin. Above, a swarm of swallows hovered motionless in the sky.
"You froze time again?" I breathed, running my fingers through his silky golden hair.
Julian skimmed my cheek with the tip of his nose. When his eyes were level with mine, he gave me a
determined stare. "I told you, I like to savor."
Um, whoa. Not what I expected. Hehe. Thank you to Piper Shelly for answering my questions and giving us the excerpt!
Two things I have on me at any time: A pen and a notepad.
The written word is my greatest joy. Hardly a day goes by that I don't boot up my laptop, open my latest project, and get drawn into the deep dungeons of my mind to bring all the mischievous and enticing characters flittering around there to life. Or rather, onto the page.
From my early childhood on, I scribbled down everything and anything I found useful. Tons of diaries and rough drafts of short stories are piling on my shelves. Besides writing, I enjoy to travel around the world where I find inspiration during a romantic dinner in Paris, a walk on the beach with my dear husband, or a breakneck rollercoaster ride in Disneyland with our son. Whatever the adventure, it finds its way into my books.
I started writing paranormal romance in my late teens and will probably still be sitting at my desk writing fiction when I'm well over ninety. At least that's how I imagine my life going on from here.
♥Jessica(: